About Us
REST ASSURED YOU ARE RECEIVING QUALITY PRODUCTS.
SOME OF THE COMPANIES WE ARE PREFERRED SUPPLIERS TO FOR OVER 30 YEARS.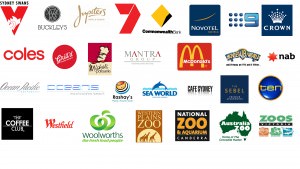 We are honored to be a part of such Big Name Brands and to have their Backing & Support using our Artificial Plants.
To see some of our Artificial Plants, click on the Gallery link in the top bar and you will understand why we are preferred suppliers.
Unlike some of our Competitors who are out to make a quick buck, giving false information and pictures of products that differ to what you receive, Greenery Imports are importers of Artificial Plants and have been for more than 35 years. Greenery Imports are not some backyard business that copies images from other websites and does drop shipping.
Greenery Imports are one of the biggest importers of Artificial plants in Australia. Greenery Imports are one of the very few granted a licensed to import trees using natural timber or natural bamboo trunks. Most of Greenery Imports trees are designed by Greenery Imports so Top Quality is the only option!
We are an Established Family Owned & Operated Business, offering over 35 years of Experience and Advice.
You can be 100% assured that every picture you see on our website is the real product in which you will receive.
Scroll through pictures in the gallery link and see some of our work/products that we have produced and created out in the field throughout Australia.
After starting the company with a focus on live plants and trees, we discovered that many of our customers found them hard to maintain and, in some cases, too costly. Sensing an opportunity to solve these issues for our clients, we started our Artificial plants and trees division.
Today, we have grown into one of the most reputable Artificial plant and tree producers in the world. We have received numerous industry acknowledgements for our designs which are in award winning projects. We have had the pleasure of fulfilling the Artificial plant needs of hospitals, office buildings, shopping centres, hotels, restaurants and other facilities.
Our location in Penrith NSW allows us to ship to all points in the Australia cost-effectively. 900 sqm of warehouse space provides for an inventory of over 1000 varieties of Artificial plants, trees, flowers, foliage, planters and Australia's largest showroom.
High ceilings also give us the ability to produce custom large Artificial trees. A dedicated customer service and design staff are located on site to address all customer questions expertly. They can help from the look and feel of each plant to shipping and order inquiries.
Our warehousing and fulfillment staff ensure that your products are packaged safely and shipped in a timely fashion.